Tom Pennington, PT, CEO, Co-Founder
---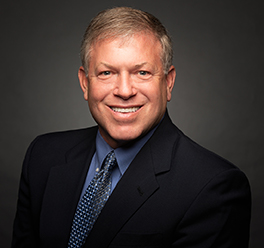 Tom A. Pennington, P.T., co-founder of Physicians Rehab Solution, has built a career based on excellence in rehab. As former founder, President and CEO of DiversiCare Rehab Services, Pennington developed a regional rehab company known for excellence in rehab in physician groups and hospitals. As founder, President and CEO of Integrity Rehab Group, Pennington developed the largest and most successful physician-based rehab company in the nation.
In addition to his work as a clinician, manager, and business owner, Pennington has dedicated ten years of service as an active member of the Kentucky State Board of Physical Therapy. He served as Chairman of the Board for three terms. Pennington has also served on the Federation of State Boards of Physical Therapy for nine years, where he has been active on the Finance and By-Laws Committees. During his tenure on the Federation, he has been honored to receive a nomination to the Board of Directors. Pennington has also been a long-time member of the American Physical Therapy Association, holding state district officer positions. Pennington is co-founder and chair of the steering committee for Western Kentucky University's DPT program, which accepted its inaugural class in fall of 2013.
A graduate of the University of Kentucky with a Bachelors of Science degree in Physical Therapy, Tom lives in Bowling Green, Kentucky, with his wife and the youngest of his five children. A varsity tennis player for Western Kentucky University, Tom can still be found on the court, pounding the ball.
---