Philip Clements, CFO, Co-Founder
---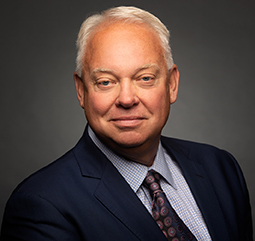 R Philip Clements, co-founder of Physicians Rehab Solution, served as Chief Financial Officer for Integrity Rehab Group. As co-founder of IRG, Clements provided a thorough knowledge of finance combined with in-depth expertise in rehab management. Phil pioneered the most widely accepted physician-based rehab model in use today and is affectionately regarded in the industry as the father of physician-based rehab. Phil's passion for quality rehab services and patients, combined with practical, real-world business principles, has been the hallmark of his success. From June 1994 through April 2001, Clements served as Chief Financial Officer for DiversiCare Rehab Services, a regionally recognized full-service rehab company specializing in physician outpatient clinics and hospital-based services. Prior to joining DiversiCare, Clements served as Chief Operating Officer and Executive Administrator of Southern Kentucky Rehab Services, a Kentucky-based outpatient rehab company.
Prior to his rehab management tenure, Mr. Clements spent ten years in the financial services industry. Previous positions included Executive Vice President for PNC Bank of Pittsburgh, as well as serving as Senior Vice President and co-founder of Caspian Enterprise, a private investment holding company. Mr. Clements has also served as Vice President of Citizens Bank of Kentucky.
Philip is a graduate of the University of Kentucky, where he played varsity golf and holds a Bachelors of Science degree in Finance. He and his wife have three sons; they reside in Elizabethtown, Kentucky, where he has been known to play an occasional round of golf.
---